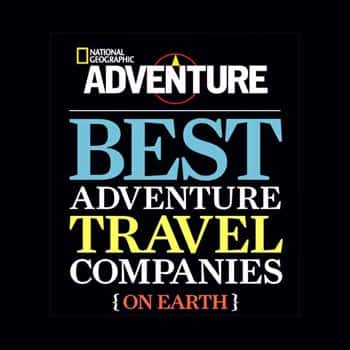 Award Winning Travel Experiences
A comprehensive ranking of the world's top outfitters—surveyed, sorted, and scored. Western River Expeditions was one of the select few "Best Adventure Travel Companies on Earth." Based on a number of criteria, including guest feedback, industry and community involvement, guide interviews and environmental initiatives, Western River Expeditions excelled in every category.

"During its 50+ years whitewater rafting in the Southwest, Western River Expeditions has earned the loyalty of its guides, many of whom have worked for the company for 15 to 20 years. It has also gained the respect of the local community through a partnership with Navajo, Hopi, and other tribes that teaches guides to interpret the landscape from a Native American perspective."
- National Geographic