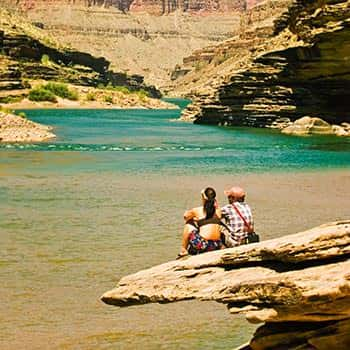 Why Whitewater Rafting?
The setting and pace of a white water rafting trip, especially with Western River, gives you something you don't find in other vacations. It's not only about the whitewater rapids. On the river you'll find one of this planet's last remaining escapes from the hectic world around us – completely free of distractions.
You'll eliminate the constant decisions about where to go, what to do, and where to eat each day of your vacation. On a white water rafting trip, you'll experience relaxation as you drift over tranquil pools of water under the shadows of towering rock formations, the exhilaration and thrill of rolling waves and crashing whitewater, the exploration of seldom-seen natural wonders and Native American history, the peaceful moments of reflection as you gaze up at the star-studded sky, and the feeling of renewal as the morning sun slowly filters through winding canyons.
With Western River you will quickly discover why so many are calling this "the best vacation of their lives."