We'd Miss You...
Make Sure You're Covered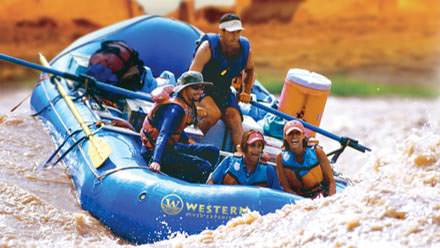 Cancellation Coverage
Our cancellation policy applies in every instance and there will be no exceptions for any reason. Please see your confirmation for the policy that applies to your trip.
Western River Expeditions will not issue any refund for arriving late or leaving a trip early. Western is not responsible for any expenses incurred due to travel delays, flight cancellations, or illness. Western River Expeditions assumes no financial responsibility for personal injury, emergency evacuation, or equipment lost or damaged in any way.
Some of the most difficult situations we have had to deal with concern making a "win/win" out of a situation when a guest needs to cancel a few days before a trip because they broke their leg, an elderly parent suddenly gets sick, or some other catastrophic event requires cancellation. In these situations, we generally do not have time to refill the space. Yet, we have already spent considerable time, money, and energy preparing for your trip: scheduling vehicles, flights, drivers, guides and equipment, purchasing food, etc. Because of our short season and very limited number of available seats, we cannot afford the financial loss that cancellations cause. Therefore, consider the investment you are making in your vacation and whether or not you could afford the loss if you did have to cancel.
WE RECOMMEND YOU PURCHASE TRAVEL INSURANCE: »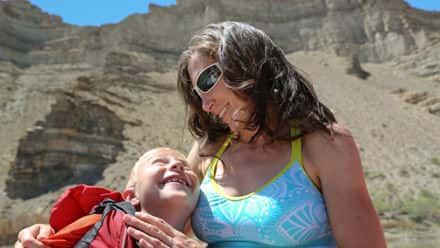 A travel insurance plan can help cover your investment should the unexpected occur before you leave or while you are on your trip.
For the most comprehensive coverage options, we suggest that you investigate your options as soon as possible. After 2 weeks from your deposit date, your plan choices are more limited.

For your convenience, we offer travel protection through Travelex Insurance Services. For more information on the available plans or to enroll, visit travelexinsurance.com or contact Travelex Insurance Services at 800-228-9792 and reference location number 44-0116.
Travelex Insurance Services, Inc CA Agency License #0D10209. Travel Insurance is underwritten by, Berkshire Hathaway
Specialty Insurance Company, NAIC #22276. 55Y