The Best Rafting
Vacations in the West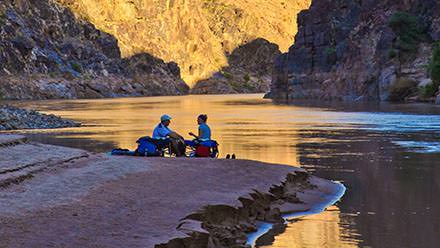 Western Rivers Worthy of Ongoing Exploration
The West (namely the Green River in Utah) is where the modern-day river rafting vacation was invented. You've already found the best rafting vacations in the West, with Western River Expeditions, so now it's time to examine what makes these the best Western rivers to explore! Soak up the knowledge, "pour" over the maps, plunge into the canyons and experience why these are the rivers we choose to run.

A Map of Western Rivers
From the Snake River, Salmon River and Rogue River of the Pacific Northwest to the mighty Colorado River and Green River in the Southwest, these rivers offer some of the top-rated adventures in the world. Expeditions on these Western Rivers run from 3 to 7 days in length and each includes everything you need to make your experience unforgettable.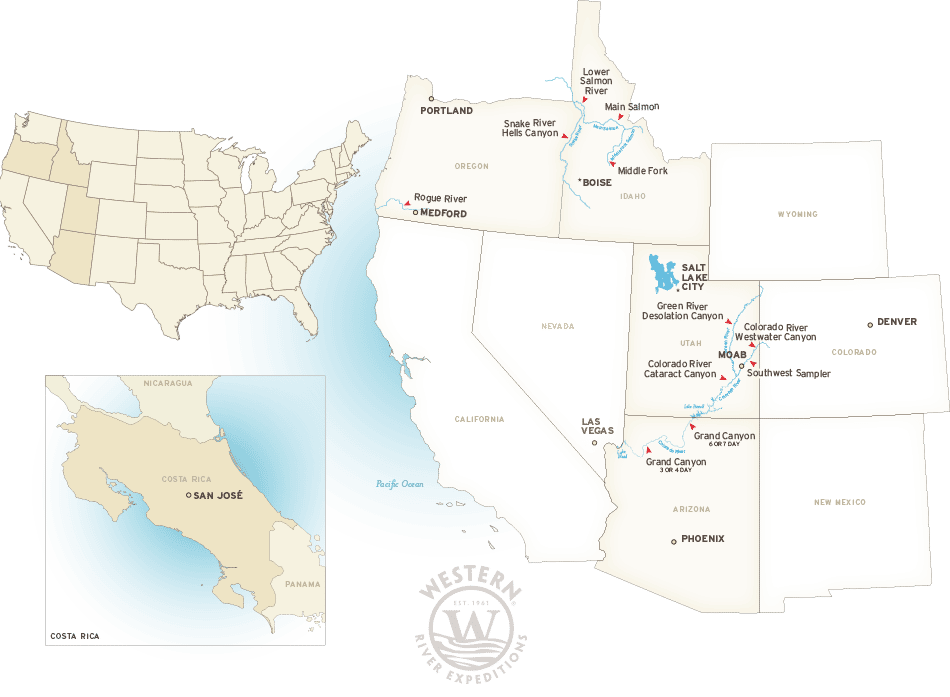 Our Favorite Western Rivers and Canyons