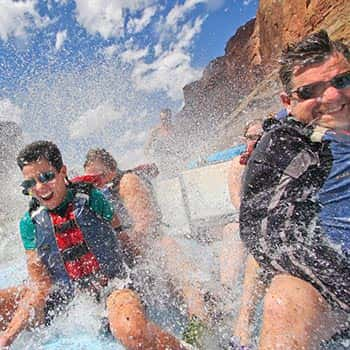 Unique Vacation Ideas
Sometimes the perfect opportunities present themselves at just the right time - especially when you pick the opportunity and the time! More and more, people are searching for unique vacation ideas - ideas that make the traditional vacation seem... sleepy. While our rafting trips and adventures are unique vacations by themselves, we invite you to pick any of these vacations and step it up a notch further. Get creative with whatever "theme", expert-hosted topic, or special guest "seminar" you want to gather a group around, select a date and trip, and we'll do the rest to give your group an unforgettable rafting adventure as a backdrop to your perfect-themed vacation.
Below are a few samples of possible themes, but get creative with it, give us a call, and we'll help you gather a group around it!