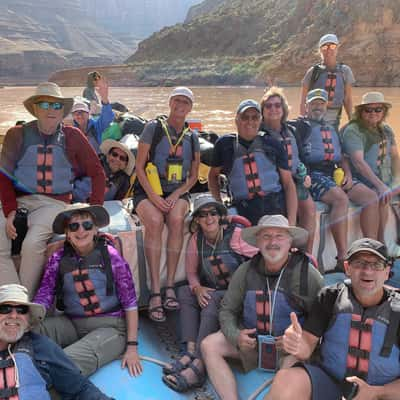 This has been a bucket list item ever since our visit to the west and south rim of the Grand Canyon and man it didn't disappoint! If you are looking for whitewater thrills, relaxing floats, helicopter and plane rides, outdoor living, unbelievable scenery, great food, and fun and knowledgeable guides this is the adventure for you. Thank you, Paco,...Read More ›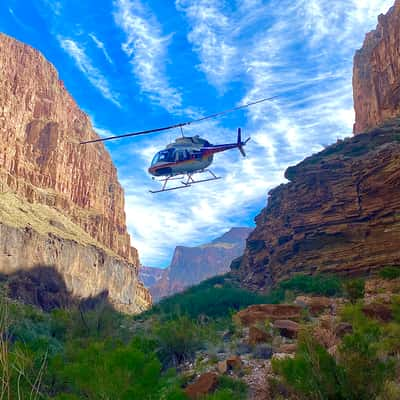 Words cannot describe the amount of joy, stress, excitement, and preparation that went into planning this trip. Western River Expeditions did not disappoint.
The trip started with some rain which made the first day a rough one. After that, it was nothing short of an experience of a lifetime. The four guides we had; Ben, Paco, Daniel, and...Read More ›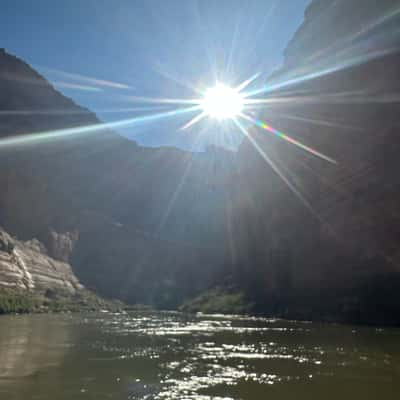 This was our second trip and was the best trip ever! Our guides, Wiley, Mckay, Bill and Mark were amazing! They make everyone comfortable, whether this was your first time or your fifth! They explain the history of the canyon and their love of their work really shows! Would recommend this trip to any and everyone!
Read More ›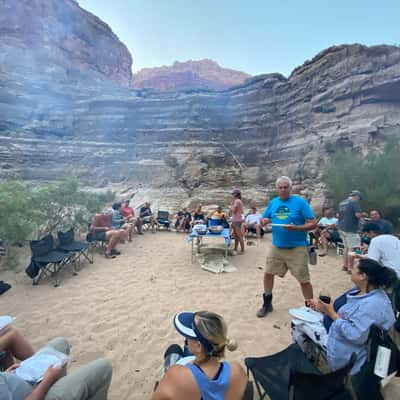 Stop reading all the reviews and just get yourself on the reservation list! When is the last time you've done something for the first time???
I booked the 6 nights/7 day trip down the Colorado River through the Grand Canyon. I'd never camped a day in my life, never wanted to to be honest. I'm an introvert and enjoy reading on vacation....Read More ›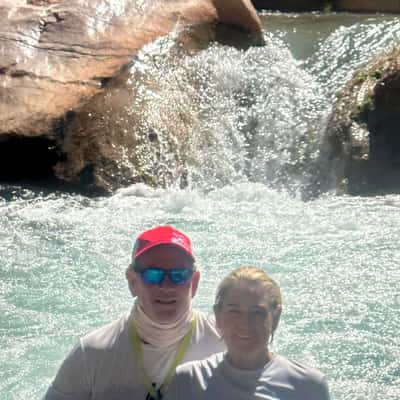 I've never done anything like this before. I'm 63 years old, and have never camped. This trip exceeded every expectation I had! The group of strangers on day one quickly became friends. We were very fortunate in having an amazing crew, especially our swamper Mark. I would highly recommend this trip to all, I look forward to doing it again with my...
Read More ›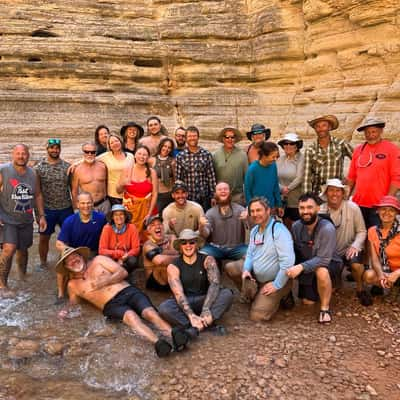 Booking with Western River Expedition was the BEST decision we EVER made. Our family of Leo's decided years ago that we would take a trip each year to celebrate our birthdays. The idea is to create more memories and less STUFF. Being disconnected from our phones, and internet service was a HUGE blessing. Sleeping under the stars was...
Read More ›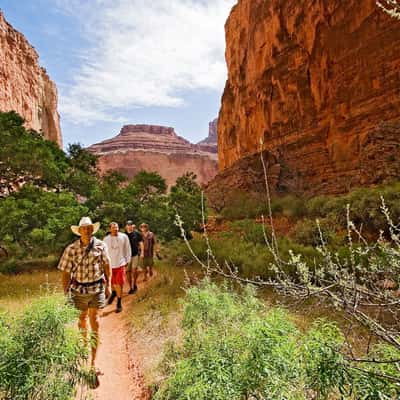 I decided to join this trip after hearing about it a few years ago when I was staying at the Bar10 Ranch. I could not find anyone that wanted to do this with me so I decided to go by myself. That was the best decision I could have made. The trip was fabulous!
The crew was fun and very skilled. The rapids were awesome! I spent most of...Read More ›
This was my third trip with WRE and my first in the Grand Canyon. It completed a trifecta of sorts for me. My first experience in the Canyon was a rim-to-rim hike (S Kaibab - N Kaibab) completed in a little over 9 hours. I was of course much younger and better conditioned. A few years later I had the privilege to fly the length of the Canyon...Read More ›
This was a belated 60th birthday for me from my wife as I had always wanted to go to the Grand Canyon.
We thought 2 nights on the river would have been enough as the thrill of the rapids only goes so far even though they were great. However, where we felt more time would have been beneficial would have been in hiking in the side canyons...Read More ›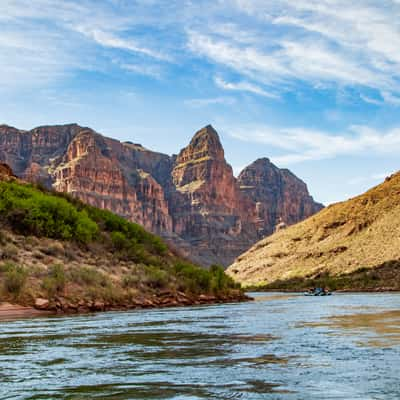 5 nights /6days a life-changing experience with my 2 grandchildren and 10 strangers, but by the end, we were all friends who experienced a time that'll not be forgotten. Rain, Wind, and oh yes, plenty of sand, sleeping out under the stars memories that will be talked about around the kitchen table for time to come. I'm Greg , better known as Grandpa...
Read More ›