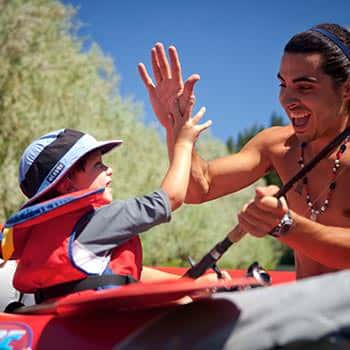 Unique Experience Gifts
Gemstones are tokens of the earth's memory of a dozen or more very unique geologic forces over very long periods of time. A vacation filled with a dozen or more unique experiences produces the same kind of gemstones, in the form of memories. Unlike the material gifts we are accustomed to giving, the experience of crashing through whitewater rapids, hiking to gorgeous vistas, and camping under the Milky Way Galaxy at night... each are experiences that can affect an individual's life forever. They are life-changing, and truly unforgettable experiences...treasured memories more valuable than the most finely-crafted gem.
More and more people (thankfully) are discovering that unique experiences and memories are more prized than possessions and status.
Are you ready to make some unique memories for someone you love?
Please contact us at 866-904-1160 to purchase an e-Gift card.