Moab Vacation Package
4 Day Summer Sizzler
Jennifer . - TX, United States | August 31, 2020
On the Colorado River, Spencer and Emmi were awesome guides! The Hummer Sunset tour, was guided by Mike and he was fantastic. David showed us some beautiful parts of Arches National Park.
We have a family of 6 who made a ton of amazing memories.
Thank you, we will be back for a 3rd trip sometime soon!
Jennifer & Jim

Related Trips
Utah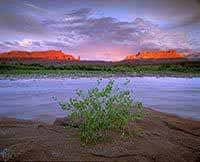 Moab Utah Southwest Sampler
Combine an overnight raft trip with an off-road Hummer Safari, and Arches National Park.