Moab Vacation Package
Southwest Sampler Was A Trip of a Lifetime
Lisa W. - MO, USA | July 9, 2019
I can not say enough good things about Western River Expeditions. Every aspect of this trip was perfect and they went over and above our expectations. The hotel was great and all of our guides were fun and knowledgeable. Our river guides Spencer and Christian were the best! It was so convenient with them picking us up and dropping us off at the hotel for each activity and the food was amazing. If you have every considered a trip like this I would not recommend any one else. Thank you Western River Expeditions for making this a trip of a lifetime for my family.

Related Trips
Utah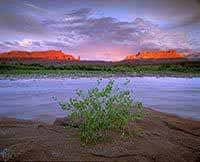 Moab Utah Southwest Sampler
Combine an overnight raft trip with an off-road Hummer Safari, and Arches National Park.