3-Day Grand Canyon River Trip
Unique and Memorable Colorado River Rafting Experience
Ken L. - Michigan, U.S.A. | October 7, 2020
A great rafting trip! Sometimes exciting and always scenic and beautiful in the Grand Canyon. I was left wanting more time on the river, but the 3-day version was probably about right for our predominately older group of 9 people.
Our guides ("Wiley", Shad, Derrick, and Dan) were also great. Very interesting, funny, and hard-working. They were extremely helpful and went to great lengths to make everyone comfortable and safe. Their work was appreciated by all.
Thanks again to everyone at Western River Expeditions.

Related Trips
Grand Canyon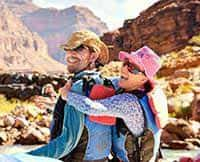 3 Day Grand Canyon River Trip
Raft 100 miles on the Colorado River through Grand Canyon.
Grand Canyon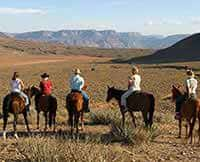 Grand Canyon 4 Day Tour
Combine your Grand Canyon rafting adventure with a day and night at a working cattle ranch.
Grand Canyon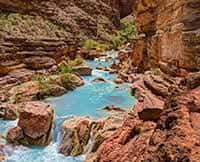 Grand Canyon 6-7 Day Vacation
A unforgettable journey of 188 miles from Lake Powell to Lava Falls.