3-Day Grand Canyon River Trip
A Grand Canyon Rafting Trip That Exceeded My Expectations.
Mel H. - Texas, United States | September 19, 2021
Western River &all a part of it are exceptional! We truly had the greatest guides. Joe, Jayce &our lovely volunteer Jeremy. They really have everything figured out to the very best most comfortable trip you can imagine having on a riverbank.
This trip was humbling, heart-filling &exciting altogether. Not to mention we couldn't have been blessed with a kinder group of people to share the experience with. Thanks so much, everyone!

Related Trips
Grand Canyon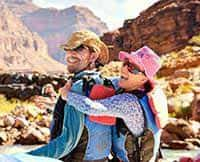 3 Day Grand Canyon River Trip
Raft 100 miles on the Colorado River through Grand Canyon.
Grand Canyon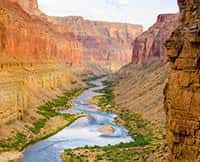 Grand Canyon Rafting Trips
Experience a 3 to 7 day expedition filled with whitewater excitement, spectacular waterfalls waterfalls and starry nights.