3-Day Grand Canyon River Trip
Utah Was Amazing Too. Just Do It!
Brenda W. - Virginia, United States | September 25, 2022
This was my second WRE adventure and the first one to ride the Columbia in the Grand Canyon. It was terrific, as one would expect. I enjoyed all aspects of the trip but would have traded the ranch day for another day on the river.
Our group was amazing and our leaders were amazing. The weather cooperated (except as hot as Hades) but our trip leaders ensured our safety and hydration. I tell everyone I know this trip is a must for individuals and family/friends. Utah was amazing too. Just do it.

Related Trips
Grand Canyon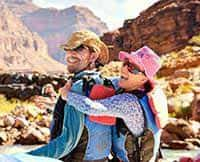 3 Day Grand Canyon River Trip
Raft 100 miles on the Colorado River through Grand Canyon.
Grand Canyon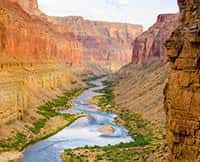 Grand Canyon Rafting Trips
Experience a 3 to 7 day expedition filled with whitewater excitement, spectacular waterfalls waterfalls and starry nights.