Cataract Canyon 4-Day Trip
Rafting Down Cataract Canyon With the Best!
Debra S. - Arizona, USA | June 23, 2023
The Cataract Canyon 4-day trip was my 2nd trip with Western River. They do things 1st class and are super safe, yet exciting. The guides are always the best and the cooking is fabulous! My 1st trip was the Grand Canyon 7 day and it was the best also! I'll never go with another outfit. You'd never realize how the outside (vs inside) bathroom is so relaxing and sleeping under so many stars just calms the soul.

Related Trips
Utah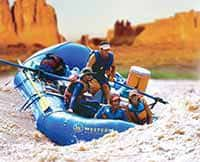 Cataract Canyon 4 Day Trip
Experience 4 Days through the heart of Canyonlands National Park.
Grand Canyon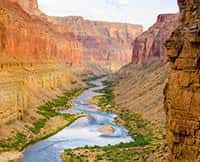 Grand Canyon Rafting Trips
Experience a 3 to 7 day expedition filled with whitewater excitement, spectacular waterfalls waterfalls and starry nights.