3-Day Grand Canyon River Trip
Amazing Crew and Fellow Adventurers!
Alison G. - California, United States | August 17, 2021
Our families had an awe-inspiring and FUN trip with Scott, Naomi, Lat, and Hiram. We did this trip with Western River fifteen years ago, and I was worried that it wouldn't live up to our memories. BOY, was I wrong! The views, hike to the grotto, jump off the cliff, and exciting rapids all added up to amazing days and NEW memories! The FOOD was incredible, especially considering we were camping. Thank you for a very enjoyable and memorable trip! (See you in another fifteen???)

Related Trips
Grand Canyon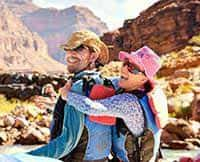 3 Day Grand Canyon River Trip
Raft 100 miles on the Colorado River through Grand Canyon.
Grand Canyon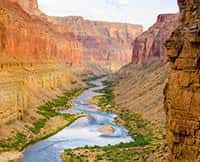 Grand Canyon Rafting Trips
Experience a 3 to 7 day expedition filled with whitewater excitement, spectacular waterfalls waterfalls and starry nights.