Moab Vacation Package
4 Amazing Days in Moab, Utah
Liselotte L. - Florida, USA | August 23, 2020
We did the 4 day Southwest Sampler, and every single day was amazing. The tour through Arches National Park was great with David Olsen, the sunset hummer adventure with Mike was awesome, but scary at times. Mike is a great driver, and I was relieved we had him :)
Then it was time for the 2-day river rafting on the Colorado River. This was the highlight of the trip. Nate and Avery were fantastic!! We had so much fun every single moment. The food was amazing - everything tastes better by the river. We were introduced to "Kubb" and slept under the stars. We saw multiple shooting stars and the Milky Way. I wish the rafting trip would have lasted a few more days.
The Southwest Sampler is a great introduction to southeastern Utah. We will be back! The Western River staff is amazing and they made the trip even better.

Related Trips
Utah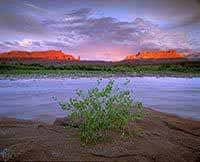 Moab Utah Southwest Sampler
Combine an overnight raft trip with an off-road Hummer Safari, and Arches National Park.
Utah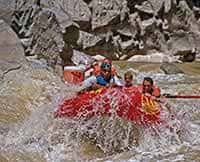 Westwater Multi-Sport Package
$685
per person