4-Day Grand Canyon Tour
An Amazing Experience Worth Every Penny
Marc C. - Il, US | May 26, 2021
What an amazing experience. Western River did a great job making sure we were prepared for the trip. We received many emails with all the info we needed. We were picked up from the hotel on a bus and taken to the airport. Then we were flown to Bar 10 Ranch. The staff at Bar 10 Ranch are so friendly and professional. They took very good care of us. The meals they cooked for us tasted great. There were lots of activities for us to keep busy. It was a little expensive, but I recommend going on the ATV ride and ask for the side by side.
The next day flowed to the bottom of the Canyon in a helicopter. The helicopter ride was so awesome! After that, the guides instructed us on how to pack our stuff into the dry bags. After that, we loaded our stuff and were on the river. We had so much fun every day. The guides were very friendly, helpful, and professional. They fed us very well and all the food tasted awesome!
One day we hiked to a waterfall and the guides made sure that we made it there and back safely. The last night of the trip the guides cooked a birthday cake for someone in the group. It is was so cool. Later that evening they broke out their guitars and sang songs. Riding on the jet boat was a cool experience. This trip was a great experience and I am so glad I signed up for it. It was worth every penny.

Related Trips
Grand Canyon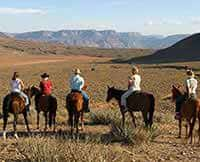 Grand Canyon 4 Day Tour
Combine your Grand Canyon rafting adventure with a day and night at a working cattle ranch.
Grand Canyon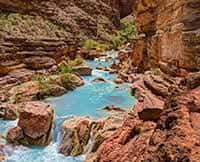 Grand Canyon 6-7 Day Vacation
A unforgettable journey of 188 miles from Lake Powell to Lava Falls.
Utah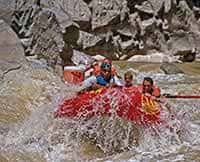 Westwater Multi-Sport Package
$685
per person