4-Day Grand Canyon Tour
Amazing, ​loved Every Minute – Grand Canyon 4 Day Rafting
Cindy . - NV, USA | August 20, 2019
Mother Nature could not be faulted. Western River could be better. Felt like left to our own too much. Not enough support setting up camp. Initial introduction did not realize that it was WR and again felt disjointed at the Bar 10 ranch.
More discussion along the way of the rafting. Questions asked but answers not known by new staff.

Related Trips
Grand Canyon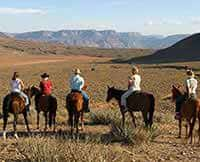 Grand Canyon 4 Day Tour
Combine your Grand Canyon rafting adventure with a day and night at a working cattle ranch.