4-Day Grand Canyon Tour
Amazing Time on This Trip! Family Adventures
Nicolas W. - IN, United States | August 9, 2020
We really loved everything about this rafting trip in the Grand Canyon.
In spite of the stupid virus, we were able to have a tremendous time with family. We also made quick friends with our fellow rafters.
The guides, Joey and Scott, were the best! They played with our sons, made great jokes and taught us about the canyon. They even entertained us with some live music the last night in the canyon!

Related Trips
Grand Canyon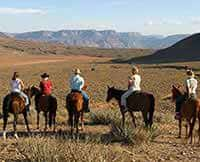 Grand Canyon 4 Day Tour
Combine your Grand Canyon rafting adventure with a day and night at a working cattle ranch.
Grand Canyon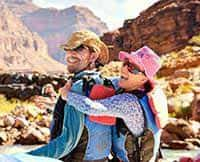 3 Day Grand Canyon River Trip
Raft 100 miles on the Colorado River through Grand Canyon.
Grand Canyon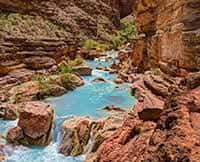 Grand Canyon 6-7 Day Vacation
A unforgettable journey of 188 miles from Lake Powell to Lava Falls.