Cataract Canyon 2-Day Express
An Absolute Blast - Rafting in Utah
John F. - TN, USA | July 20, 2020
The Cataract Canyon 2-day trip was a blast. My only complaint is we couldn't go back and ride the rapids all over again!
The scenery is magnificent and the Colorado River lived up to its reputation. The Western River guides are skilled, courteous, hard-working and brave. They instilled trust and ensured we were comfortable, well-nourished, and most importantly, had fun.
We wholeheartedly recommend Western River Expeditions. Thank you!

Related Trips
Utah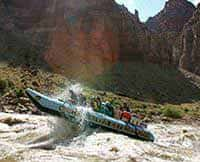 Cataract Canyon Express
Raft the 100 miles of Cataract Canyon in just 2 Days!
Utah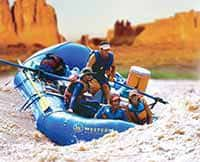 Cataract Canyon 4 Day Trip
Experience 4 Days through the heart of Canyonlands National Park.
Utah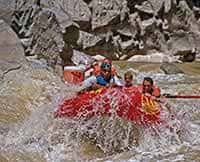 Westwater Multi-Sport Package
$685
per person