Moab Vacation Package
Awesome Experience Southwest Sampler in Moab
Craig . - VA, USA | July 15, 2016
For a first time to Moab visitor this was an awesome experience. The tour or Arches, the Mummer ride and of course the two day rafting trip were exceptional. The personnel on each of the adventures were very friendly and helpful. The overnight rafting trip we such a great experience. We are looking forward to returning and taking it up a notch to some of the more intense white water trips offered.
I highly recommend this to anyone especially families.
Craig

Related Trips
Utah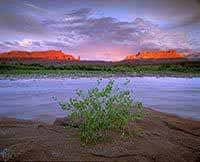 Moab Utah Southwest Sampler
Combine an overnight raft trip with an off-road Hummer Safari, and Arches National Park.