Cataract Canyon 4-Day Trip
Best River Trip Ever - Rafting Through Cataract Canyon
Chelle C. - Utah, Usa | June 17, 2020
My guy and I took this river trip for our big vacay this year. We got to experience amazing rapids, pictographs, petroglyphs, a cave, an insane waterfall (that isn't always there), great hikes, and incredible views and stars everywhere we went!
Shad, Alora, Dylan & Derek were our guides & we adored them!!! Can't wait to do the Grand Canyon next ♥️

Related Trips
Utah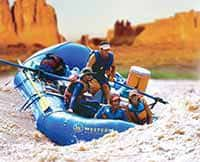 Cataract Canyon 4 Day Trip
Experience 4 Days through the heart of Canyonlands National Park.
Grand Canyon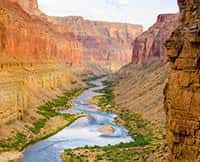 Grand Canyon Rafting Trips
Experience a 3 to 7 day expedition filled with whitewater excitement, spectacular waterfalls waterfalls and starry nights.