6-7 Day Grand Canyon Vacation
Beyond Grand
Mitchell J. - Utah, US | July 18, 2023
The Keller family is an inspiration. The guides were personally engaged with each guest from young to old and I feel that we're all close because we were challenged and encouraged with such positivity.
The canyon surpasses every expectation. The River, a miniature by comparison to the Canyon is its eternally beating heart and humbling to the sober mind.

Related Trips
Grand Canyon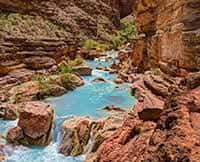 Grand Canyon 6-7 Day Vacation
A unforgettable journey of 188 miles from Lake Powell to Lava Falls.
Grand Canyon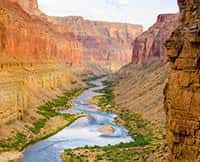 Grand Canyon Rafting Trips
Experience a 3 to 7 day expedition filled with whitewater excitement, spectacular waterfalls waterfalls and starry nights.