4-Day Grand Canyon Tour
I Can't Even Begin to Describe This Amazing Trip! Down the Grand Canyon
Jackie S. - Kansas, United States | August 6, 2021
Western River thought of every detail, exceeding my expectations.
Not only was the rafting, camping and hiking great, but the guides were top notch. Captain Steve Wiley, Joey, Paco and Hank were not only a great boat crew, navigating us safely through the river, but they were historians, geologists, storytellers, cooks, teachers and gracious hosts.
The food was restaurant quality and our camp sites were well selected for relief from the sun.
I will definitely return for another trip!

Related Trips
Grand Canyon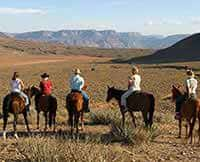 Grand Canyon 4 Day Tour
Combine your Grand Canyon rafting adventure with a day and night at a working cattle ranch.
Grand Canyon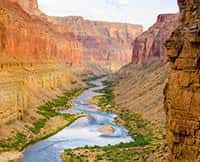 Grand Canyon Rafting Trips
Experience a 3 to 7 day expedition filled with whitewater excitement, spectacular waterfalls waterfalls and starry nights.