4-Day Grand Canyon Tour
Bucket List Blast!
Christopher W. - NJ, United States | May 21, 2021
I just wanted to thank Western Expeditions for an amazing trip rafting through the Grand Canyon with my son. While the scenery was breathtaking around every bend, it was the crew members that made the journey truly special. Lat, Jace (on my boat), Travis, and "Mickey" were awesome. Knowledgeable, friendly, fun, accommodating, hard-working. Everything an organization needs to become the best in its field.
We experienced memories that will last a lifetime through Western. We hope to return again someday with other friends and family, and will 100% recommend a trip with you as well to everyone, and anyone that ask!
Thanks again-
Chris and CJ

Related Trips
Grand Canyon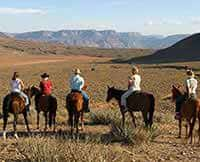 Grand Canyon 4 Day Tour
Combine your Grand Canyon rafting adventure with a day and night at a working cattle ranch.
Grand Canyon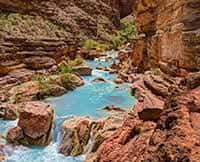 Grand Canyon 6-7 Day Vacation
A unforgettable journey of 188 miles from Lake Powell to Lava Falls.