6-7 Day Grand Canyon Vacation
Bucket List Checked Off! Grand Canyon Whitewater Rafting Trip
Gerard B. - New York, USA | August 27, 2020
I had thought our journey to Alaska several years ago was the pinnacle of vacations. Never could I have imagined a trip that would exceed our earlier experience.
The setting, team, frolics, stars (Oh the stars), and new friends made a great adventure beyond my expectations. When we were approaching day 6 on our Grand Canyon rafting trip, I was hoping for more.

Related Trips
Grand Canyon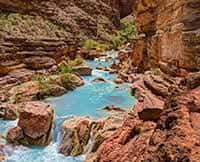 Grand Canyon 6-7 Day Vacation
A unforgettable journey of 188 miles from Lake Powell to Lava Falls.
Grand Canyon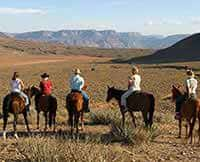 Grand Canyon 4 Day Tour
Combine your Grand Canyon rafting adventure with a day and night at a working cattle ranch.
Grand Canyon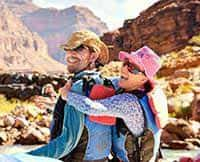 3 Day Grand Canyon River Trip
Raft 100 miles on the Colorado River through Grand Canyon.