3-Day Grand Canyon River Trip
Grand Canyon Fever!
Tony G. - Indiana, United States | May 25, 2023
What outdoor adventure can provide fun fast rapids, along with tranquil moments like this, nestled in beautiful winding canyons? Every turn provides a new adventure and surprise.
Memories for a lifetime!

Related Trips
Grand Canyon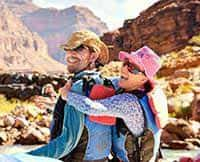 3 Day Grand Canyon River Trip
Raft 100 miles on the Colorado River through Grand Canyon.
Grand Canyon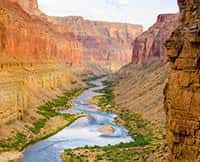 Grand Canyon Rafting Trips
Experience a 3 to 7 day expedition filled with whitewater excitement, spectacular waterfalls waterfalls and starry nights.