Cataract Canyon 2-Day Express
Cataract Canyon 2 Day Express
Echo . - Utah, USA | July 10, 2020
My husband and I rafted the Colorado River through Cataract Canyon a couple weeks ago . After watching the YouTube videos, quite honestly, I was really nervous. But our Guide, Lauren and other leaders; Nick and Ryan made it a fabulous, safe experience. I enjoyed being in their company as well as the others who joined us.
It was beautiful, fun and something I will always remember. I would raft like this again. Western River was a great company to go with.
Everything went smoothly and it was so enjoyable. I will try to post pictures. I'm not super techie - but I'd love to share. Thank you to Lauren , Nick and Ryan again for a truly great experience.

Related Trips
Utah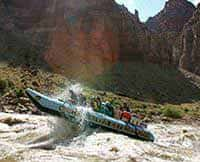 Cataract Canyon Express
Raft the 100 miles of Cataract Canyon in just 2 Days!
Utah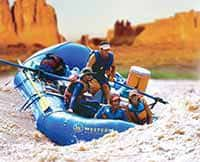 Cataract Canyon 4 Day Trip
Experience 4 Days through the heart of Canyonlands National Park.