Cataract Canyon 4-Day Trip
Cataract Canyon Classic 4 Day Rafting Experience
Larry A. - CA, United States | August 23, 2020
I really enjoyed the Cataract Canyon rafting trip. I had wanted to do it for years but could never get anyone to commit to doing it with me. So I went solo. No problem!
I enjoyed the company of the other rafters and guides and just the serenity of the Cataract Canyon and the Colorado River.

Related Trips
Utah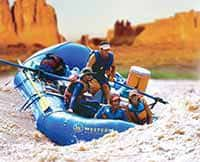 Cataract Canyon 4 Day Trip
Experience 4 Days through the heart of Canyonlands National Park.
Utah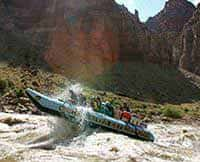 Cataract Canyon Express
Raft the 100 miles of Cataract Canyon in just 2 Days!