Cataract Canyon 4-Day Trip
Cataract Canyon Rafting in Utah
Maureen . - WA, United States | June 24, 2020
This Colorado River rafting trip was everything we hoped for.
The guides were experienced and knowledgable along with engaging, friendly and helpful. The equipment was all top notch (rafts, tents, cots, bags). There were opportunities to relax and float, hike, and get the thrill of whitewater, all rolled into a four day excursion. The food was creative and tasty. Our fellow travelers were a pleasure to travel with, diverse, interested and interesting. Lots of opportunity to laugh, share, be amazed and be surprised.
I would do this trip again in a heartbeat.

Related Trips
Utah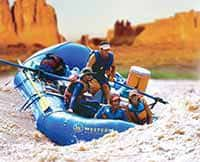 Cataract Canyon 4 Day Trip
Experience 4 Days through the heart of Canyonlands National Park.
Utah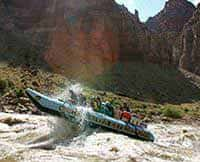 Cataract Canyon Express
Raft the 100 miles of Cataract Canyon in just 2 Days!
Utah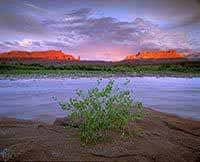 Moab Utah Southwest Sampler
Combine an overnight raft trip with an off-road Hummer Safari, and Arches National Park.