Desolation Canyon 5-Day Trip
Desolation Canyon Rafting
Mike . - AR, USA | August 4, 2020
The Green River in Desolation Canyon rafting trip was fantastic, the scenery was great.
Our guides were Ann, Jakob, Coulson, Hailey & Spencer. They were always engaged, helpful, hardworking, patient and entertaining. I was amazed at the effort they put forth, there was never a moment when they didn't have the guests on their mind.
The rapids were entertaining, duckies were a fun side adventure, and the other activities - hikes, talent show, water fights, pirate musings and music - were splendid. Food was varied and solidly good. This was a great kids trip.
The reason I gave this a 3 star rating is the heat and Covid. It was basically an oven the entire time, you could go in the water, but that didn't help all that much. I knew going in that it was going to be hot, but I hoped for more cloud cover or some cooling showers - I did take the trip at probably the peak of summer heat, but be prepared - you are in a desert. The other factor was Covid which made it difficult to share campsites with other groups, this prolonged our time on the river and pushed us into some less then perfect campsites.
None of this was Western River's fault or the guides fault, it was just the situation we were in - I have done other tours with Western River and will probably do more, but I think I am going to avoid some of their hotter trips or choose my traveling time more wisely.

Related Trips
Utah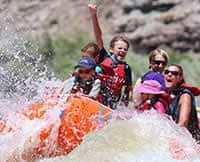 Desolation Canyon
Astounding scenery, over 60 rapids, and great beaches!
Utah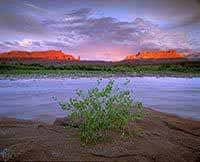 Moab Utah Southwest Sampler
Combine an overnight raft trip with an off-road Hummer Safari, and Arches National Park.
Utah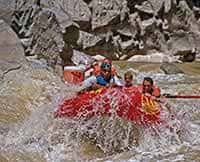 Westwater Multi-Sport Package
$685
per person