3-Day Grand Canyon River Trip
If You Have Only Seen the Grand Canyon From Above, You Didn't Really See the Grand Canyon.
Don M. - Ohio, Us | August 9, 2023
When I tell people that we took a 3-day trip down the Grand Canyon. They usually respond "Yeah, I looked down in it before". I think to myself, they didn't really see the canyon. The view from the river leaves you in a constant state of amazement. There's a reason it is one of the seven natural wonders of the world. Quit the excuses and do yourself a favor. Sign up for the river trip. There is no way you'll regret it.
Western River Expeditions ran the BEST trip I've ever been on. The logistics are seamless and their people are a credit to their profession. I can't say enough good things about them.

Related Trips
Grand Canyon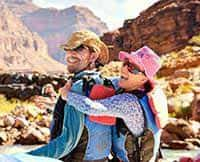 3 Day Grand Canyon River Trip
Raft 100 miles on the Colorado River through Grand Canyon.
Grand Canyon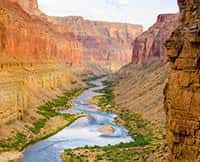 Grand Canyon Rafting Trips
Experience a 3 to 7 day expedition filled with whitewater excitement, spectacular waterfalls waterfalls and starry nights.