Moab Vacation Package
What a Disappointment
. - UT, USA | July 2, 2018
On water guides were not interested in the customer experience, not sure if this is corporate culture or just the fact that they were inexperienced. The other parts of the sampler were good.

Related Trips
Utah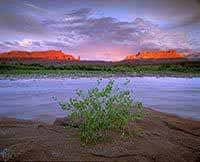 Moab Utah Southwest Sampler
Combine an overnight raft trip with an off-road Hummer Safari, and Arches National Park.