3-Day Grand Canyon River Trip
Thanks for the Memories.
Mena H. - Texas, United States | September 26, 2021
One thing I have to say, it's always the people you have that run a business. Joe and Jace made the trip amazing. It's hard to find people that are knowledgeable and extremely dedicated to their jobs because they GENUINELY want to be there, and not just because it's a paycheck. Your guys made the trip everything it was and went beyond me, my fiancé, and my future father-in-law's expectations.
As long as the rest of your staff is like them. I'll continue to recommend Western River to anyone I know that's interested in doing it!

Related Trips
Grand Canyon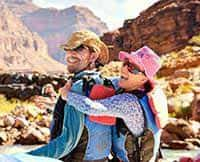 3 Day Grand Canyon River Trip
Raft 100 miles on the Colorado River through Grand Canyon.
Grand Canyon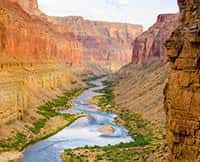 Grand Canyon Rafting Trips
Experience a 3 to 7 day expedition filled with whitewater excitement, spectacular waterfalls waterfalls and starry nights.