4-Day Grand Canyon Tour
An Excellent Experience Rafting the Colorado River
John Alan H. - tn, usa | September 14, 2021
Our river expedition was hosted by crew members Stephen, Micaela (Mickey), Enzo, and Scott.
The whole experience from flying out of Boulder City airport to the Bar 10 Ranch, then the next day helicoptering down to the Colorado River to catch our rafts for the 3 days on the river.
Our hosts, the crew members, each gave personal attention to many of my fellow adventurers.
Thank You

Related Trips
Grand Canyon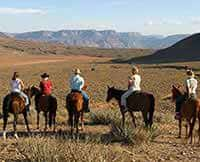 Grand Canyon 4 Day Tour
Combine your Grand Canyon rafting adventure with a day and night at a working cattle ranch.
Grand Canyon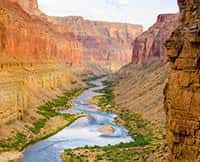 Grand Canyon Rafting Trips
Experience a 3 to 7 day expedition filled with whitewater excitement, spectacular waterfalls waterfalls and starry nights.