4-Day Grand Canyon Tour
A Four Day Family Get-together on the Colorado River
Joelle M. - Pleasanton, California, USA | July 25, 2023
My four siblings, our spouses, and our dad did the 4-day River Raft trip in the Grand Canyon in June 2023. Since we all live in different places and have busy lives, it was a unique experience to spend time together and have fun. We talked over relaxing dinners, reminisced about stories under the stars, laughed through the rapids, and caught up on each other's lives.
Our dad, soon to turn 80 years old, fully participated in the adventure and enjoyed spending time with all of his kids. Truly a unique and memorable experience! The scenery was spectacular, the guides were knowledgeable and helpful, and the trip was a great time to relax and be away from the responsibilities of real life, kids, jobs, etc. Thank you for the memories!

Related Trips
Grand Canyon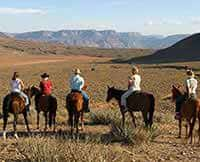 Grand Canyon 4 Day Tour
Combine your Grand Canyon rafting adventure with a day and night at a working cattle ranch.
Grand Canyon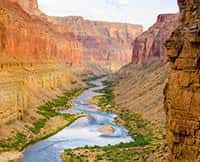 Grand Canyon Rafting Trips
Experience a 3 to 7 day expedition filled with whitewater excitement, spectacular waterfalls waterfalls and starry nights.