3-Day Grand Canyon River Trip
An Unbelievable and Inspiring Grand Canyon River Rafting Trip
Carmen C. - Florida, United States | September 7, 2021
Our recent Grand Canyon river 3-day trip was phenomenal. The guides made this trip a memorable one. The Canyon scenery was unbelievable and so inspiring. I'm still in disbelieve that I jumped off a cliff into the river. It was an awesome 3 days I'll never forget.
Thank you Wester River for a perfectly organized trip. I highly recommend it to everyone.

Related Trips
Grand Canyon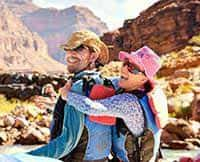 3 Day Grand Canyon River Trip
Raft 100 miles on the Colorado River through Grand Canyon.
Grand Canyon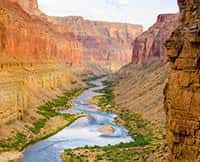 Grand Canyon Rafting Trips
Experience a 3 to 7 day expedition filled with whitewater excitement, spectacular waterfalls waterfalls and starry nights.