4-Day Grand Canyon Tour
Highly Recommend
Phil C. - TX, United States | May 28, 2021
Not going to take up a lot of space here but this trip was a once in a lifetime opportunity for me. It was flawless from beginning to end. Every I was dotted and every T was crossed. I have have thought long and hard about what I would change about my packing or what I would recommend WR change or do differently and I can't come up with any suggestions. Highly recommend.

Related Trips
Grand Canyon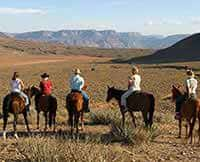 Grand Canyon 4 Day Tour
Combine your Grand Canyon rafting adventure with a day and night at a working cattle ranch.
Grand Canyon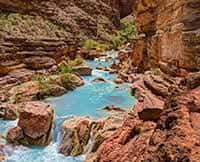 Grand Canyon 6-7 Day Vacation
A unforgettable journey of 188 miles from Lake Powell to Lava Falls.