3-Day Grand Canyon River Trip
Full Moon or Heaven's Lightbulb? Grand Canyon Beauty
Siobhan B. - Missouri, United States | September 29, 2020
We had a blast on our Colorado River rafting trip.
We missed out on the shooting stars but the entire sky was lit by the moon and the light on the canyon walls was spectacular. We had a wonderful time.
Derrick was very knowledgeable about the native people and the canyons themselves. Wiley made sure we were safe and it was so much fun.

Related Trips
Grand Canyon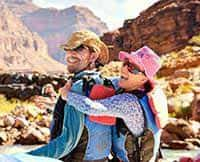 3 Day Grand Canyon River Trip
Raft 100 miles on the Colorado River through Grand Canyon.
Grand Canyon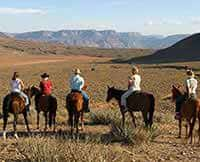 Grand Canyon 4 Day Tour
Combine your Grand Canyon rafting adventure with a day and night at a working cattle ranch.
Grand Canyon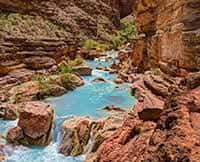 Grand Canyon 6-7 Day Vacation
A unforgettable journey of 188 miles from Lake Powell to Lava Falls.