Cataract Canyon 4-Day Trip
Colorado River Rafting Out of Moab, Utah
Rick W. - Texas, USA | August 3, 2020
This was a great rafting trip. Primitive camping sure, but we had a great group of guides that made it as great as can be.
Coulton, our oarsman was a real professional. The food was good, weather was mostly good, the scenery in the Cataract Canyon was awesome (if you like rocks and I do).
All in all a great experience, highly recommended 👍

Related Trips
Utah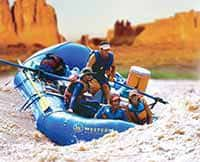 Cataract Canyon 4 Day Trip
Experience 4 Days through the heart of Canyonlands National Park.
Utah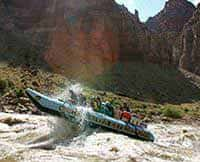 Cataract Canyon Express
Raft the 100 miles of Cataract Canyon in just 2 Days!