Moab Vacation Package
Gorgeous Trip, Perfect!!
Dawn & Phil . - CA, USA | June 15, 2019
Loved the guide and staff - had a BLAST doing the Southwest Sampler!

Related Trips
Utah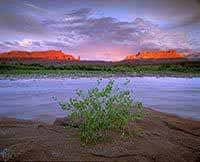 Moab Utah Southwest Sampler
Combine an overnight raft trip with an off-road Hummer Safari, and Arches National Park.