Cataract Canyon 2-Day Express
Great Water, Great Guides, Great Trip.
Court S. - Wyoming, USA | July 17, 2020
No need to blow up the page with words, it was a blessed adventure. We had all kinds of weather, saw some amazing sights, hit some great white water and were cared for by Nick and Mitch, two fun and energetic guides. Check out some of the photos and videos from the trip here. https://flic.kr/s/aHsmNGVofU

Related Trips
Utah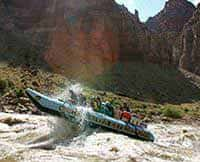 Cataract Canyon Express
Raft the 100 miles of Cataract Canyon in just 2 Days!
Utah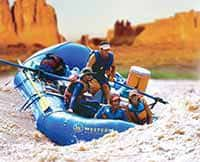 Cataract Canyon 4 Day Trip
Experience 4 Days through the heart of Canyonlands National Park.