6-7 Day Grand Canyon Vacation
Getting Away From It All in the Grand Canyon
Peter M. - HI, United States | September 7, 2020
A week in the Grand Canyon on the Colorado River would naturally include amazing views, geological and history lessons, bone tingling rapids; maybe even great food and thoughtful and professional guides. I didn't take any of that for granted. It was all there in abundance. What I didn't really expect was that I'd be so engrossed in the experience that I would forget everything outside the canyon walls.
Theoretically anyone can sit home on their couch, lock the door, turn off the TV and phone and achieve similar contemplation ... but we all know that never ever happens.
Thanks Justin, Alora and the whole Western River team for an unforgettable escape!

Related Trips
Grand Canyon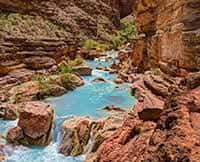 Grand Canyon 6-7 Day Vacation
A unforgettable journey of 188 miles from Lake Powell to Lava Falls.
Grand Canyon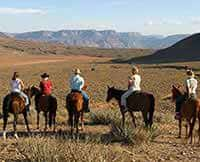 Grand Canyon 4 Day Tour
Combine your Grand Canyon rafting adventure with a day and night at a working cattle ranch.
Grand Canyon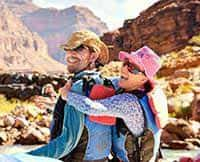 3 Day Grand Canyon River Trip
Raft 100 miles on the Colorado River through Grand Canyon.