6-7 Day Grand Canyon Vacation
I Have Never Been So at Peace - Grand Canyon Vacations
Kivett K. - Mo, USA | September 24, 2020
It makes me want to cry looking back at the photos and thinking about this rafting trip in depth. This trip forces a person to reevaluate the way they are living their lives back home. The 6 of us from the trip have been discussing that since we got home through email.
The guides are so blessed to spend their working years in this incredible environment. WE were blessed to spend the week with them, learning from them, laughing, basking in the solitude and grandeur. My favorite photo is of our guides Jeff, Ronnie, Emily and Newtie dancing on Mexican Fiesta night. They made us all want to stay forever.

Related Trips
Grand Canyon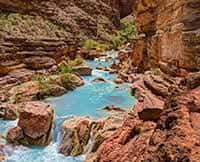 Grand Canyon 6-7 Day Vacation
A unforgettable journey of 188 miles from Lake Powell to Lava Falls.
Grand Canyon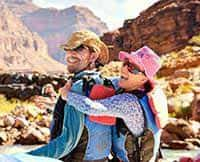 3 Day Grand Canyon River Trip
Raft 100 miles on the Colorado River through Grand Canyon.
Grand Canyon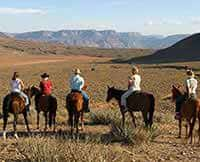 Grand Canyon 4 Day Tour
Combine your Grand Canyon rafting adventure with a day and night at a working cattle ranch.