Cataract Canyon 2-Day Express
Impossible to Put Into Words! Cataract Canyon Rafting Trip
Matt B. - Utah, USA | July 14, 2020
A river trip on the Colorado River is one of the greatest adventures a person can have. Our guides (Nick, Lauren, Jacob) were awesome, friendly, knowledgeable, funny and very professional. Running the whitewater rapids through Cataract Canyon is a blast. Sleeping under the stars, on a beach next to the river, is amazing. Eating wonderful meals prepared by the guides is very fattening, and delicious. Enjoying the unbelievable scenery from start to finish is the best.
The truth of the matter is, it's impossible to put this wonderful trip into words.

Related Trips
Utah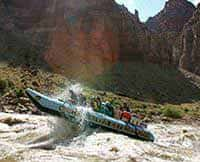 Cataract Canyon Express
Raft the 100 miles of Cataract Canyon in just 2 Days!
Utah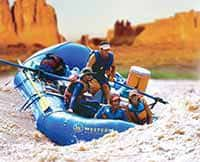 Cataract Canyon 4 Day Trip
Experience 4 Days through the heart of Canyonlands National Park.
Utah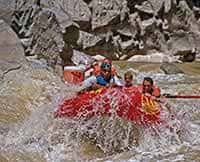 Westwater Multi-Sport Package
$685
per person