3-Day Grand Canyon River Trip
It's Like Being in a 3 Day Imax Film 🤩 - Family Adventure Vacations
Nicholas K. - WA, United States | August 29, 2020
It's still sinking in how much fun I had on this Grand Canyon rafting trip. Each time I think about it or revisit my pictures I'm more thankful for the experience.
I think this is a great trip for families with kiddos 10+ with a sense of adventure too, it's not too long and our twins had a ball.
Special thanks to Ben, our lead guide as well as Alora and 'The Brothers' too, very capable and fun people. And the food was amazing haha!

Related Trips
Grand Canyon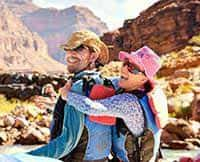 3 Day Grand Canyon River Trip
Raft 100 miles on the Colorado River through Grand Canyon.
Grand Canyon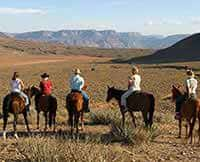 Grand Canyon 4 Day Tour
Combine your Grand Canyon rafting adventure with a day and night at a working cattle ranch.
Grand Canyon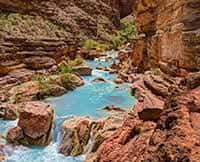 Grand Canyon 6-7 Day Vacation
A unforgettable journey of 188 miles from Lake Powell to Lava Falls.