3-Day Grand Canyon River Trip
Highlights of a Grand Canyon Tour
Jim W. - CA, | August 6, 2020
I enjoyed the Grand Canyon 3-day rafting trip. The crew were skilled, cordial, helpful and knowledgeable about the geology, flora, fauna and lore of the Grand Canyon.
Among the highlights for me was the brilliant night time sky, particularly the first night; the short hike up to travertine falls; basalt rock natiural formations and designs, wildlife and the adventure of being on the river and rapids (such as they were) in the Grand Canyon.
How lucky I am to have been able to do this. The last time I was in the Grand Canyon I was as a 10 year old kid riding the mule to Phantom Ranch.

Related Trips
Grand Canyon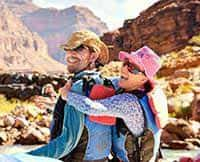 3 Day Grand Canyon River Trip
Raft 100 miles on the Colorado River through Grand Canyon.
Grand Canyon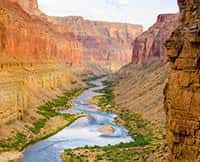 Grand Canyon Rafting Trips
Experience a 3 to 7 day expedition filled with whitewater excitement, spectacular waterfalls waterfalls and starry nights.
Grand Canyon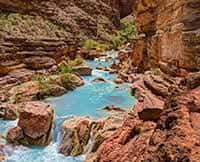 Grand Canyon 6-7 Day Vacation
A unforgettable journey of 188 miles from Lake Powell to Lava Falls.