6-7 Day Grand Canyon Vacation
Just Wow!!! Grand Canyon Whitewater Rafting
Bonnie F. - Oregon, United States | September 28, 2020
I don't know how this rafting trip could have been any better. It was definitely worth the wait—a year, then 4 more months after our spring trip was canceled, we finally got on the river.
We had fun guides, scrumptious food, awe-inspiring scenery (I know Western River Expeditions isn't really responsible for that. 😉), sleeping under the stars. My favorite part was Lee's Ferry to the helicopter ride. Even the obnoxious park service COVID rules were bearable—I know you had to follow them, but the guides kept it low key.
We've already booked the Green River in Desolation Canyon for next summer with our whole family.

Related Trips
Grand Canyon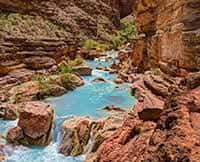 Grand Canyon 6-7 Day Vacation
A unforgettable journey of 188 miles from Lake Powell to Lava Falls.
Utah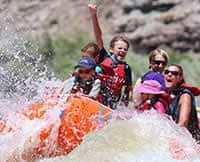 Desolation Canyon
Astounding scenery, over 60 rapids, and great beaches!
Grand Canyon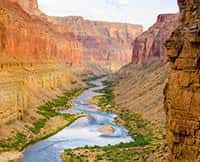 Grand Canyon Rafting Trips
Experience a 3 to 7 day expedition filled with whitewater excitement, spectacular waterfalls waterfalls and starry nights.