4-Day Grand Canyon Tour
Western River Expeditions Is a Highly Professional, Safe, and Well-run Outfit.
Floyd D. - Washington, USA | June 7, 2021
My wife and I participated in the 4-day Rafting and Dude Ranch trip. The helicopter ride down to the river was jaw-dropping. The rafting was well-paced. The vastly experienced crew worked VERY HARD and did an amazing job all the while sharing their knowledge of the canyon. They even had a great sense of humor (Savy!). The food was great and, needless to say, the scenery was spectacular! Camping on the river was fun and oh, the rapids! Great for those who seek an adrenaline rush. Exhilarating! Our only complaint was the size of the group (33 folks) but we made some good friends and everyone worked well together and was respectful of each other. Western River Expeditions is a highly professional, safe, and well-run outfit. My wife and I highly recommend them and we would not hesitate to use them again!

Related Trips
Grand Canyon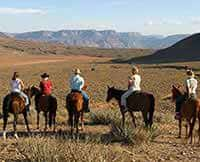 Grand Canyon 4 Day Tour
Combine your Grand Canyon rafting adventure with a day and night at a working cattle ranch.
Grand Canyon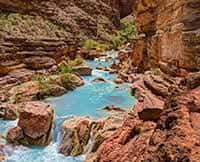 Grand Canyon 6-7 Day Vacation
A unforgettable journey of 188 miles from Lake Powell to Lava Falls.
Grand Canyon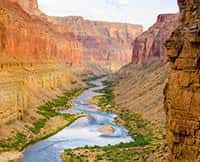 Grand Canyon Rafting Trips
Experience a 3 to 7 day expedition filled with whitewater excitement, spectacular waterfalls waterfalls and starry nights.