Western's ​COVID-19 Mitigation & Operations Plan is in effect.
Magical Adventure - Grand Canyon Whitewater Rafting
Katie P. - Utah, USA | August 13, 2020
We had a great experience rafting down the Grand Canyon with the whole family and two very experienced guides!
We enjoyed the hikes, the waves and waterfalls! Definitely a vacation to remember and never to forget. The Little Colorado River turned blue and we had such a great day!
6-7 Day Grand Canyon Vacation

Related Trips
Grand Canyon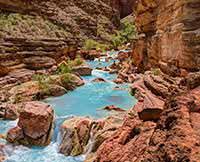 Grand Canyon 6-7 Day Vacation
A unforgettable journey of 188 miles from Lake Powell to Lava Falls.
Grand Canyon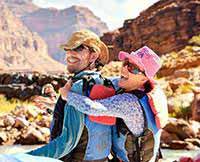 3 Day Grand Canyon River Trip
Raft 100 miles on the Colorado River through Grand Canyon.
Grand Canyon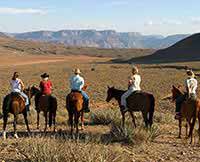 Grand Canyon 4 Day Tour
Combine your Grand Canyon rafting adventure with a day and night at a working cattle ranch.