3-Day Grand Canyon River Trip
Mental Health Necessity - Grand Canyon Vacation
Hanako W. - CA, United States | August 23, 2020
We're a family of four, coming from a giant city like Los Angeles. This river trip was a very welcome getaway—being forced to unplug from the news, emails, social media, there was no other option! Our two kids never even mentioned their iPads!
Being on the Colorado River in the beautiful architecture of the ancient canyon walls was magical and humbling.
The guides were all amazing, so friendly and knowledgeable about the history of the Grand Canyon and each rapid.
From the helicopter ride into the canyon to the drop-off at Lake Mead, it was one of the best family trips we've ever done. As soon as it was over we started thinking about our next tour with Western River Expeditions!

Related Trips
Grand Canyon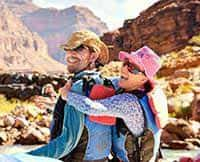 3 Day Grand Canyon River Trip
Raft 100 miles on the Colorado River through Grand Canyon.
Grand Canyon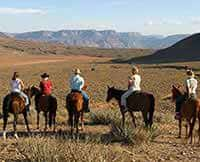 Grand Canyon 4 Day Tour
Combine your Grand Canyon rafting adventure with a day and night at a working cattle ranch.
Grand Canyon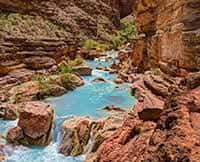 Grand Canyon 6-7 Day Vacation
A unforgettable journey of 188 miles from Lake Powell to Lava Falls.